There are nearly 300 campsites in Dordogne. They are mainly located along the numerous rivers that run through this departmentof the Aquitaine region. Plenty of activities are avaialble in the area's valleys, gorges and lake shore: canoeing, kayaking, rafting, hydrospeed, rowing, sailing, water skiing, fishing or simply swimming... You'll find many types of campsites in Dordogne : 2 to 5 stars with pools, water parks, slides. Nature lovers will certainly aim for a rental accommodation at a campsite by a river.
What type of accommodation?
Dordogne :

101

campsite(s) available Several factors can affect the classification of a campsite. More info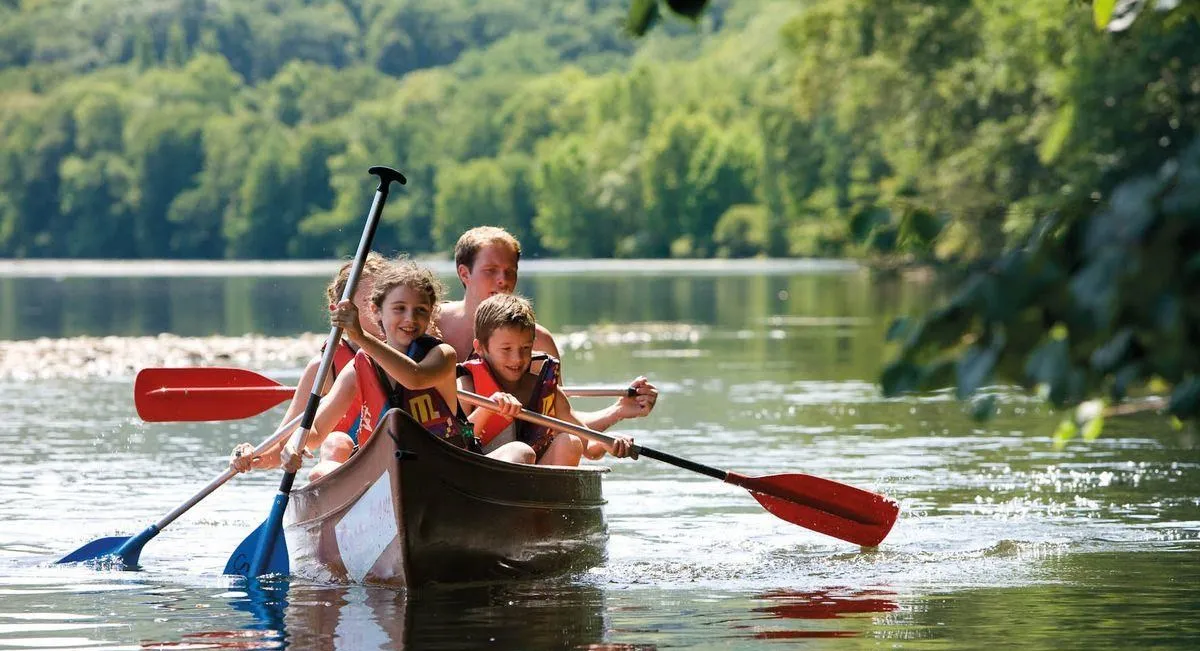 The department is all valleys, gorges, cliffs, caves, hills and dells. It is divided into 4 areas:
Périgord Noir or Black Perigord that gathers the rivers Vézère and Dordogne valleys, the most famous. Most 5-star campsites of Dordogne are located there such as Camping Le Saint Avit, Camping le Soleil Plage and Camping Les Peynerals.
Périgord Blanc or White Perigord stretches over the department's central part, around the Isle valley.
Périgord Vert or Green Perigord matches Périgord regional natural park.
Périgord Pourpre or Purple Perigord gathers bastides - fortified towns - and vineyards. It is Bergerac country.
Dordogne is also a land with great food and culinary traditions with such hits (and can't miss) such as foie gras, truffle, ceps, Monbazillac wine, hazelnuts and even caviar...
Highlights during your holidays at a campsite in Dordogne:
You're staying at a campsite in Dordogne and you're looking for things to do and see?
Castles such as Hautefort, Commarque, Biron, Montfort, Jumilhac, Puymartin, Bourdeilles, Fenelon... to only name a few!
Hop on a Gabare for a river cruise (freight transport old traditional boats)
Lascaux cave
Castelnaud castle
Musée national de Préhistoire - National museum of prehistory
Vesunna museum
Saint-Pierre de Brantôme abbey
Jacquou Parc leisure and amusement park
Never a dull day when you're staying at a campsite in Dordogne !
More camping destinations