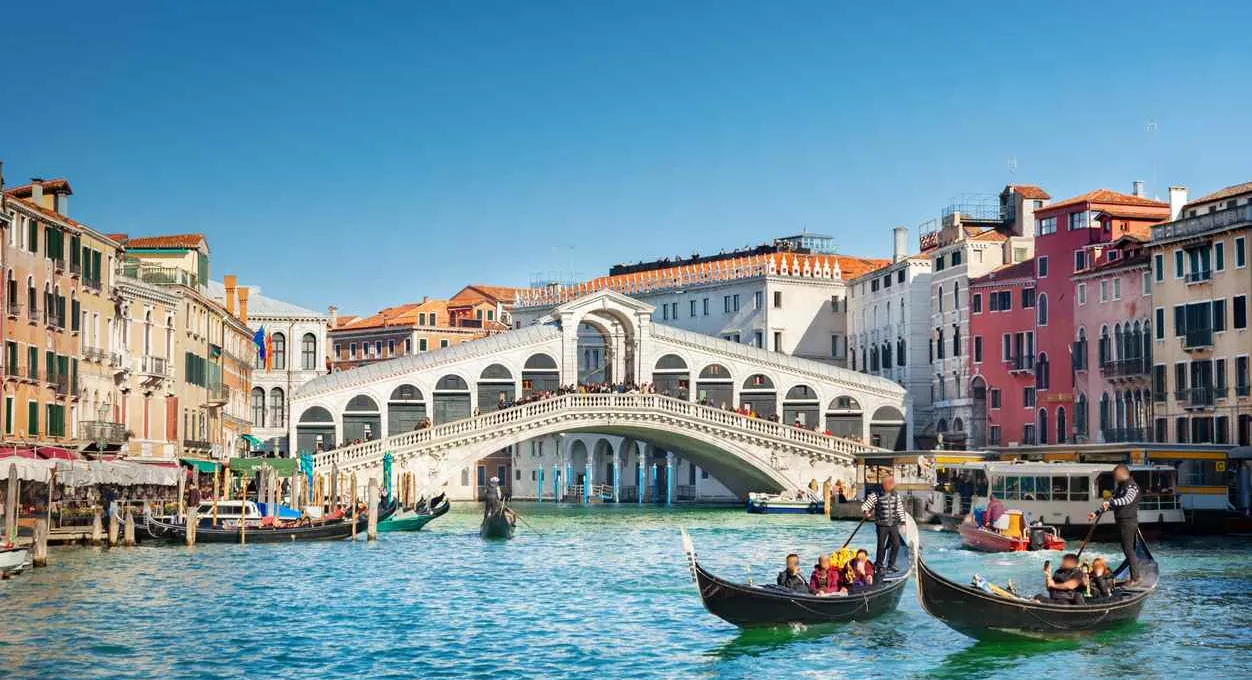 Venice is located on the Adriatic coastline in Northwest Italy .
You can't go camping in Venice itself but here are over 70 sites around the lagoon so you'll find plenty of accomodation opportunities.
Centre Venice is made of more than 100 small islands connected by several hundred bridges. The surroundings are also made of islands - that's wher you can go "camping in Venice" per se as you'll find the sites such as camping Fusina *** for instance, a seaside campsite located in the town of Fusina, west of Venice. You can get to centre Venice in 20 minutes thanks to frequent boat connections all day long.
Camping Ca'Savio***, among other sites, is located East of Venice in the little town of Cavallino-Treporti. It has direct access to the sea and alos gives you the possibility to get to Venice by boat.
Wherever you're staying when you're camping in Venice, you'll have access to one of the most amazing and unique cities in the whole world!
You want to go camping in Venice?
Not surprisingly, July and August are high season in Venice. Be careful though as February is also extremely busy due to the Carnival, as is Easter and Saint Mark's day April (25th).
More info
What type of accommodation?
Camping Venice :

14

campsite(s) available
Add promo code
More camping destinations