Venice is located on the Adriatic coastline in Northwest Italy. You can't go camping in Venice itself but here are over 70 sites around the lagoon so you'll find plenty of accomodation opportunities.
What type of accommodation?
Camping Venice :

14

campsite(s) available from € 56 Several factors can affect a campsite's ranking. More info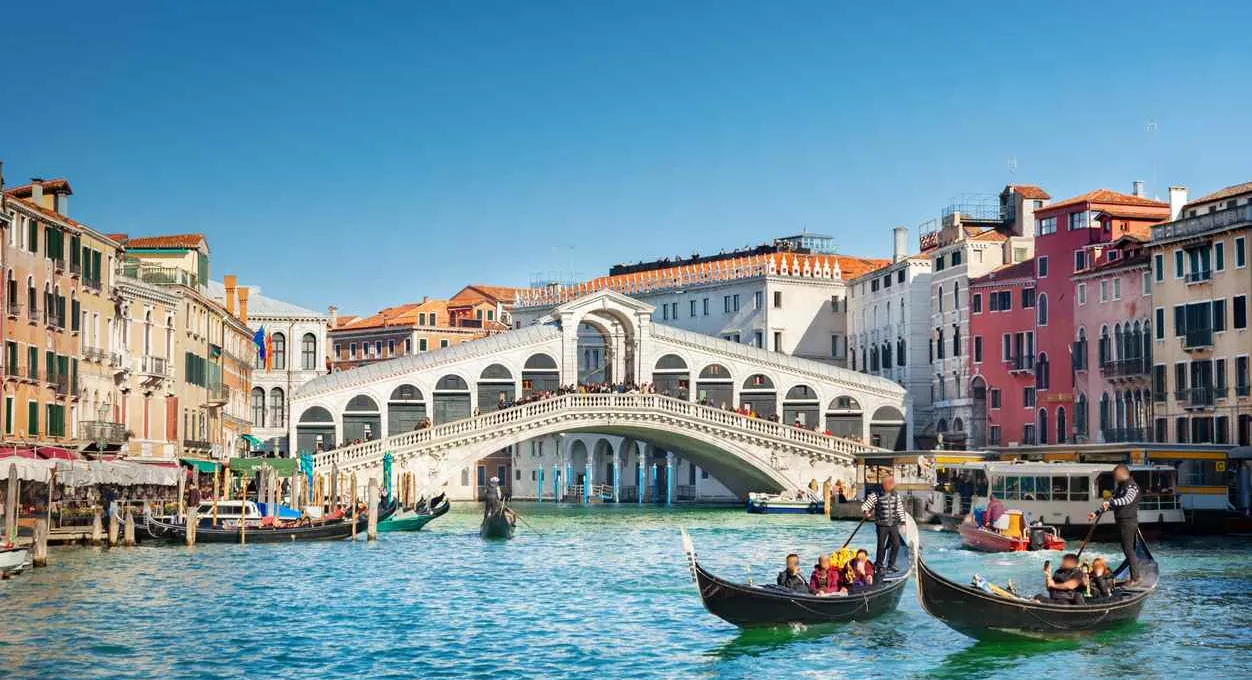 The centre of Venice is made up of more than 100 small islands connected by several hundred bridges. The wider area around Venice is also made up of islands - and this is where campsites can be found. Book for instance a campsite in the seaside resort of Fusina, west of Venice. You can get to Venice itself in about 20 minutes by boat which operates throughout the day.
East of Venice you will find the small town of Cavallino-Treporti. Here you will find campsites some with direct access to the sea and from where you can also get to Venice by boat. Wherever you choose to stay when you go camping in Venice, you'll have access to one of the most amazing and unique cities in the whole world!
You want to go camping in Venice?
Not surprisingly, July and August are high season in Venice, we therefore recommend you book well in advance. February can also get very busy due to the Carnival, as is Easter and Saint Mark's day April (25th).
Take a look at the available campsites here on Camping Direct for a camping holiday near the city of Venice. Read the reviews left by campers who've already stayed at the campsites as well as the information pages to give you an idea of what to expect. Choose the campsite that best fits your needs and book so you can start looking forward to a holiday on the Adriatic coast and many daytrips to the city of Venice.