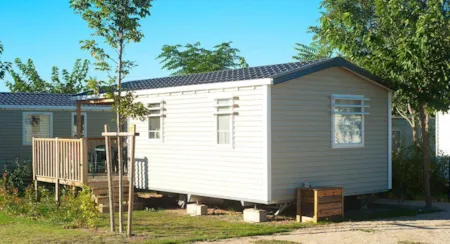 Camping in France
Discover France from your campsite! Do you feel like spending time in France discovering its hills, seaside, tasting its local food and drinks? You can do this all from a campsite in the South of France, in the Dordogne or in the heart of nature in the Pyrenees mountains. Whatever your destination, Camping Direct features campsites throughout France with rental accommodation and camping pitches that suits your needs and wishes.
Read more
1830 campsite(s) available from € 10 Several factors can affect a campsite's ranking. More info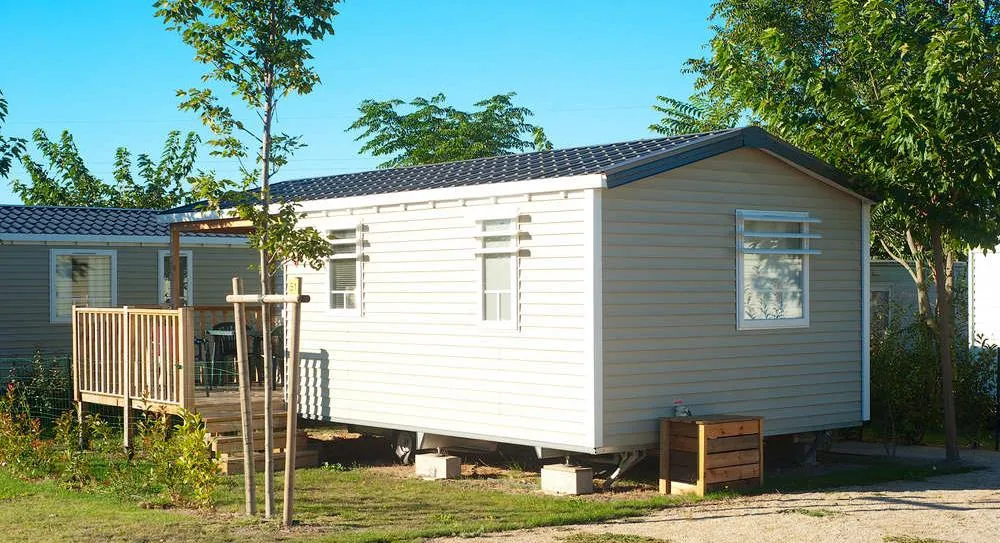 Book a spacious campsite pitch for your tent or choose a bungalow by a lake at a 4 or 5-star campsite with swimming pool, spa and water park. Camping in France gives you the opportunity to spend a wonderful time with your family, friends or partner in beautiful settings, with quality services and amenities. A warm welcome, a fun and friendly atmosphere, sport and leisure activities and much more is what you can expect at your campsite during your camping holiday in France. 

Take a look at the campsites in France, choose one, book it and start looking forward to a holiday that will undoubtably be filled with unforgettable memories!

Most popular camping destinations in France

The Atlantique Ocean, the Mediterranean Sea, its vast countryside, its mountain ranges, not to forget its long rich cultural heritage with uncountable sites throughout makes France one of the most, if not the most popular camping destination.

Its truly unique cultural and natural heritage offers exciting and varied destinations to choose from! Go camping in France: spend a week in a bungalow by the sea at a campsite on the French Riviera or at a campsite in Argelès-sur-Mer. Pitch your tent and unpack your bicycles and canoe at a campsite in the Ardèche or the Dordogne. Go for a walking, climbing or skiing camping break and stay in a cosy cabin at a campsite in the Alps. Book a spacious and modern mobile home on the Atlantic coast with direct access to the beach and spend your evenings going for strolls along the beach to see the sun set over the ocean, your days building sandcastles with the kids and the occasional daytrip to explore the surrounding countryside. If you are interested in visiting historical sites and learn more about France's heritage then head for the Loire Valley, Normandy or book a campsite in the Périgord vert.

From campsites near Disneyland® Paris to the beaches of Hérault - Camping Direct features over 2.000 campsites to choose from. Wait no longer, choose your destination and book your next camping holiday in France.
Frequently asked questions
Where can I go camping in the sun in France?
For a camping holiday in the sun, we recommend the following destinations in France:
Corsica, the Vendee and the French Riviera
Where can I find special offers for campsites?
On our special offers page you will find deals for the upcoming camping season for holidays at a campsite in France and Europe.   
You can also take a look on our last-minute page for any offers just before departure.
How many campsites in France are there on Camping Direct to choose from?
On our website you will find close to 2.100 campsites in France. You can book a camping holiday in the summer but also in the winter as many campsites in France stay open all year round.
I want to go camping in France close to nature. Where can I go?
If you would like to go camping in France close to nature we recommend you choose a campsite in the Dordogne, the Alpes or in Brittany.
Where should we go if we like water sports and swimming during our camping holiday in France?
To help you find a camping holiday in France to enjoy water sports and swimming, we recommend you use the search bar on our homepage. Use the search bar near the top to indicate your destination: a country, a province or an area for example France or Normandy. After pressing search, you can use the filters to select campsites by the sea, campsites with access to a lake or river, campsites with a waterpark or an indoor swimming pool.
More camping destinations