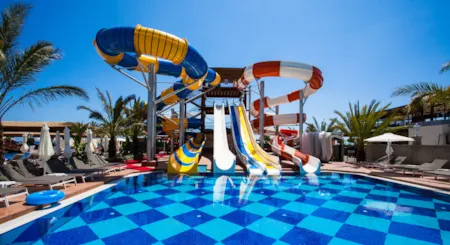 360 campsite(s) available from € 10 Several factors can affect a campsite's ranking. More info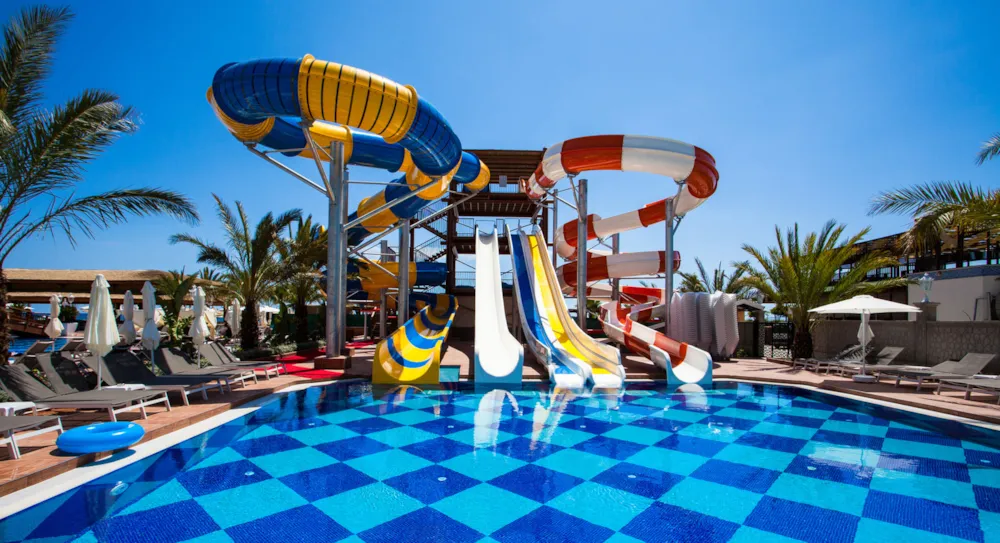 Their aim is to provide fun and relaxation alike to holiday-goers and families. Paddling pools, water games and activities, slides, pirate boats… It's just a heavenly place for children - they'll get an adrenaline and fun shot every time they go down a slide!
Meanwhile, when more of the quiet type, grown ups can relax thanks to the deckchairs, solariums, bubble baths - to each its own... Sometimes, you can even sip a soft drink thanks to the bar located right next to the pool.
Just go to Germany, Switzerland or the Netherlands at the luxury 4 or 5-star campsites, or in Croatia and Portugal by the sea. Enjoy the areas dedicated to swimming, usually the sites' centre and busiest spots. Relax on the deckchairs by the lagoons and just enjoy the sun!
There's something for every taste and age. No one's left aside when it comes to holidays and water fun. This means even babies can take their first steps in the paddling pools and have fun with the water jets. Campsites with water park in Europe are conceived for kids to have the most fun in the safest possible way. Parents can find the time to relax in all peace of mind! Book a rented accommodation or pitch in Belgium, Luxemburg, Slovenia or even Austria, Norway and Denmark.
Discover the large selection of sites for a high standard camping break.
More camping destinations