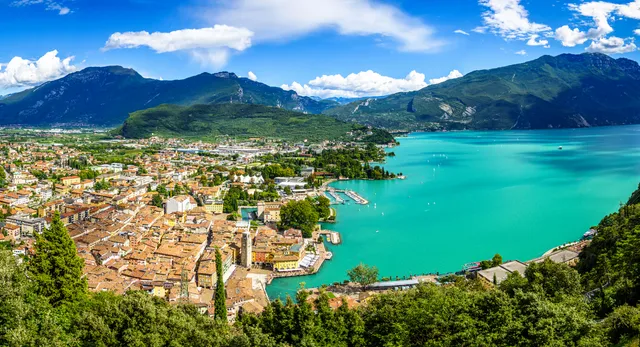 There are about 100 campsites by Lake Garda. It is Italy's largest lake and it is located halfway between Venice et Milano and is divided between Veneto on its eastern bank and Piedmont on its western bank. The area's particularly mild weather and the lake's beauty have turned it into an international favourite to spend relaxing holidays. Under or among the palm trees, olive trees, lemon trees and vineyards, you can stay at a campsite by the sea by Lake Garda in campsites such as Camping Bella Italia, Camping La Rocca and Camping Zocco - Garda Lake.
All kinds of water activities are available at the campsites of Lake Garda (swimming and sunbathing come first of course bu you can also have a go at paddling, windsurfing, pedaloing with your family...).
When you go camping by Lake Garda
There's a spot you simply can not miss if you're camping by Lake Garda:
The road starting from Tremosine and called "la Strada della Forra", one of the most scenic drives in the world.
More info
18

campsite(s) available from € 56
Add promo code