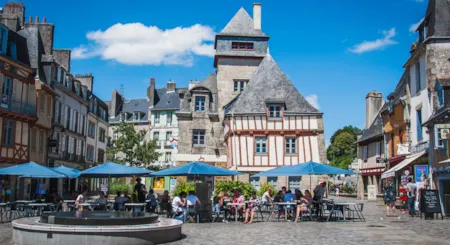 Camping in Finistère
There are over 150 campsites in Finistère. The campsites are mostly located on the coast, bordered on the north by the English Channel, on the west by the Iroise Sea, and on the south by the Atlantic Ocean.
Read more
62 campsite(s) available from € 47 Several factors can affect a campsite's ranking. More info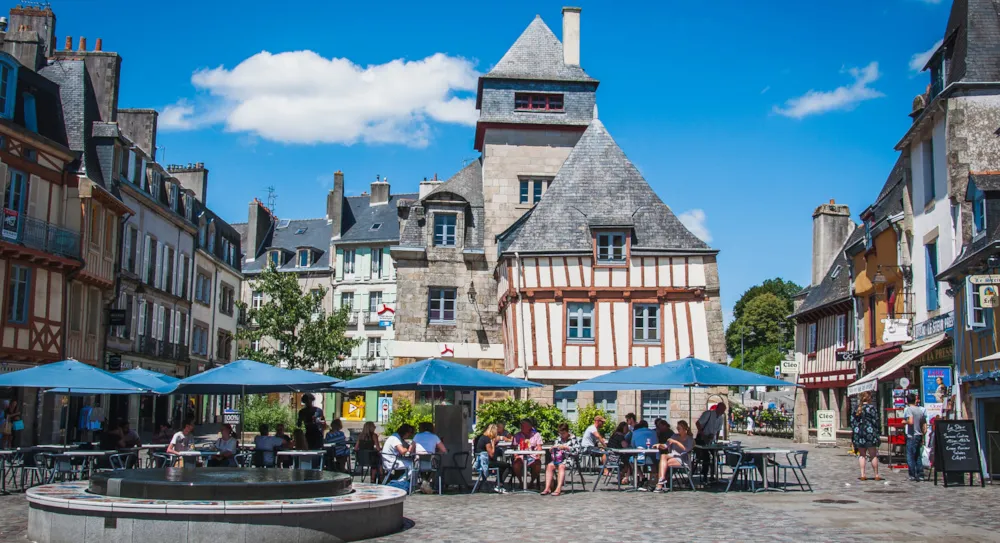 Inland Brittany with its forests and bocage is also home to a few establishments. Of particular interest are Camping Ty Provost, in Châteaulin, in the Regional Park of Armorique, Camping de la Récré - the leisure village in Milizac, on the outskirts of Brest and Camping Flower Les Genêts in Penmarch, near Eckmühl lighthouse.
Camping in North Finistère
The campsites of North Finistère are mainly located on the coastline. There are plenty of family sites for instance which are more than recommended if you're willing to spend quiet holidays. You'll find campsites with water parks and water slides among the campsites of Morlaix and Douarnenez for instance. The main seaside resorts of Pays de Léon are Carantec, Saint-Pol-de-Léon or Roscoff. A short portion of this coastline is named "Côte des Abers". This Celtic word is used for some estuaries that look like fjords. Between Aber Benoît and Aber-Wrac'h, Camping des Abers is located in Landeda. It offers direct access to the sea.
Camping in South Finistère
The campsites of South Finistère are gathered between the bays of Douarnenez and Concarneau, as well as around certain seaside resorts of the neighboring Morbihan. This region matches the former territory of Cornwall. Castel Domaine de L'Orangerie de Lanniron in Quimper is less than 5 kilometers from the city center. The city itself, capital of the department, is traditionally considered the capital of Cornwall - it is labelled city of art and history.
Finistère has many active fishing harbours and a very interesting natural and historical heritage. It is the perfect "playground" for both children and grown ups. If you're willing to stay at a campsite of Finistère, keep in mind you'll have to make an early reservation, especially if you want to rent at a campsite in Crozon for example.
What to do near the campsites of Finistère
From Bénodet to Guilvinec, from Fouesnant to Pont l'Abbé, from Camaret to Pont-Aven, you'll be soaking the magic of Brittany if you're staying at a campsite of Finistère. Browse our selection of campsites in Finistère and get ready to enjoy long beaches of fine sand and rocky cliffs which are among the most beautiful in Brittany. Rent a mobile home, cottage or cabin in the woods, spend unforgettable family holidays in Finistère thanks to an early booking!
Pointe du Raz is certainly the most famous of Brittany but don't overlook Pointe de Pen-Hir, Pointe de Corsen....
Eckmühl lighthouse on pointe de Saint-Pierre
Festival des Vieilles Charrues has been one of the most famous and popular music festivals in France since it was created in 1992
More camping destinations