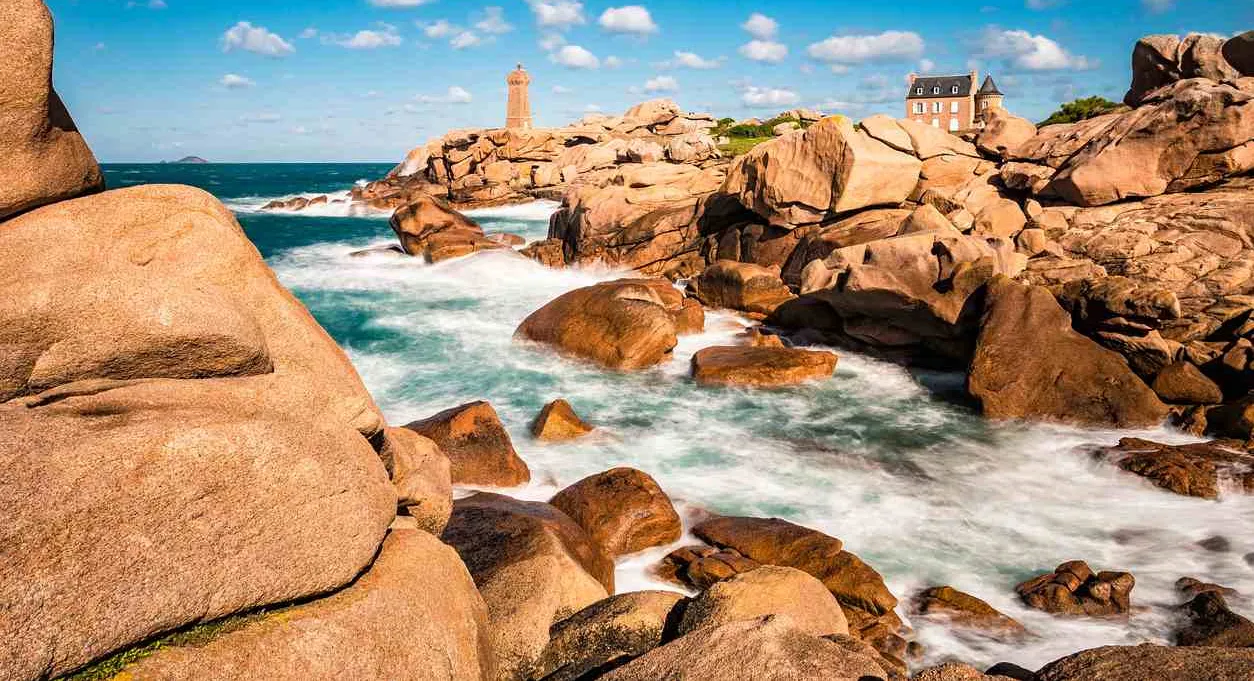 There are nearly 200 campsites in Côtes d'Armor, one of the 4 departments of Brittany. Most sites are gathered on the Channel coastline. The latter has several different aspects: Côte d'Émeraude - Esmerald coast - starts in the department of Ille-et-Vilaine, Côte du Goëlo - "Gull coast" - is al cliffs, Côte de Granit rose - "pink granite coast" - has coloured, strange-shaped rocks. The seaside campsites of Côtes d'Armor are located near popular seaside resorts such as Saint-Brieuc and Perros-Guirec. Most sites offer a wide variety of accommodation for quality holidays with your partner, family or friends. Some of them even give you direct access to the sea, such as Camping de Port La Chaîne 4* in Pleubian.
Bocage and lakes can be found inland. That's preceisley where campsite Au Bocage du Lac 4* is located, in Jugon les Lacs, between the medieval towns of Dinan and Saint-Brieuc, which is also the department's capital.
Whatever the landscape that surrounds you and the site you're staying at, activities, History and great architecture abound.
Summer season is always extremely busy so we recommend an early booking.
Discover Côtes d'Armor
Bréhat archipelago : Bréhat island is accessible all year thanks to a 15 minute-boat trip from Arcouest (that you can reach by bus from Saint-Brieuc via Paimpol)
Erquy-Fréhel capes with their peculiar views of rocky ends, moors and dunes
Tonquédec castle (open April-October) and Roche Jagu castle
preserved coastal paths among which famed Sentier des Douaniers - GR34
Trégomeur zoo
Radôme adventure and leisure park in Pleumeur-Bodou
More info
Côtes-d'Armor :

30

campsite(s) available from € 35
Add promo code
More camping destinations