Camping near Disneyland® Paris a family adventure to remember
Are you planning a family adventure that combines the enchanting world of Disneyland® Paris with the peaceful atmosphere of a campsite holiday in a mobile home, safari tent or caravan? Here at Camping Direct you will find essential tips and information to help you create a memorable experience for the whole family and the opportunity to book a campsite to make it come true.
What type of accommodation?
4

campsite(s) available from € 245 Several factors can affect a campsite's ranking. More info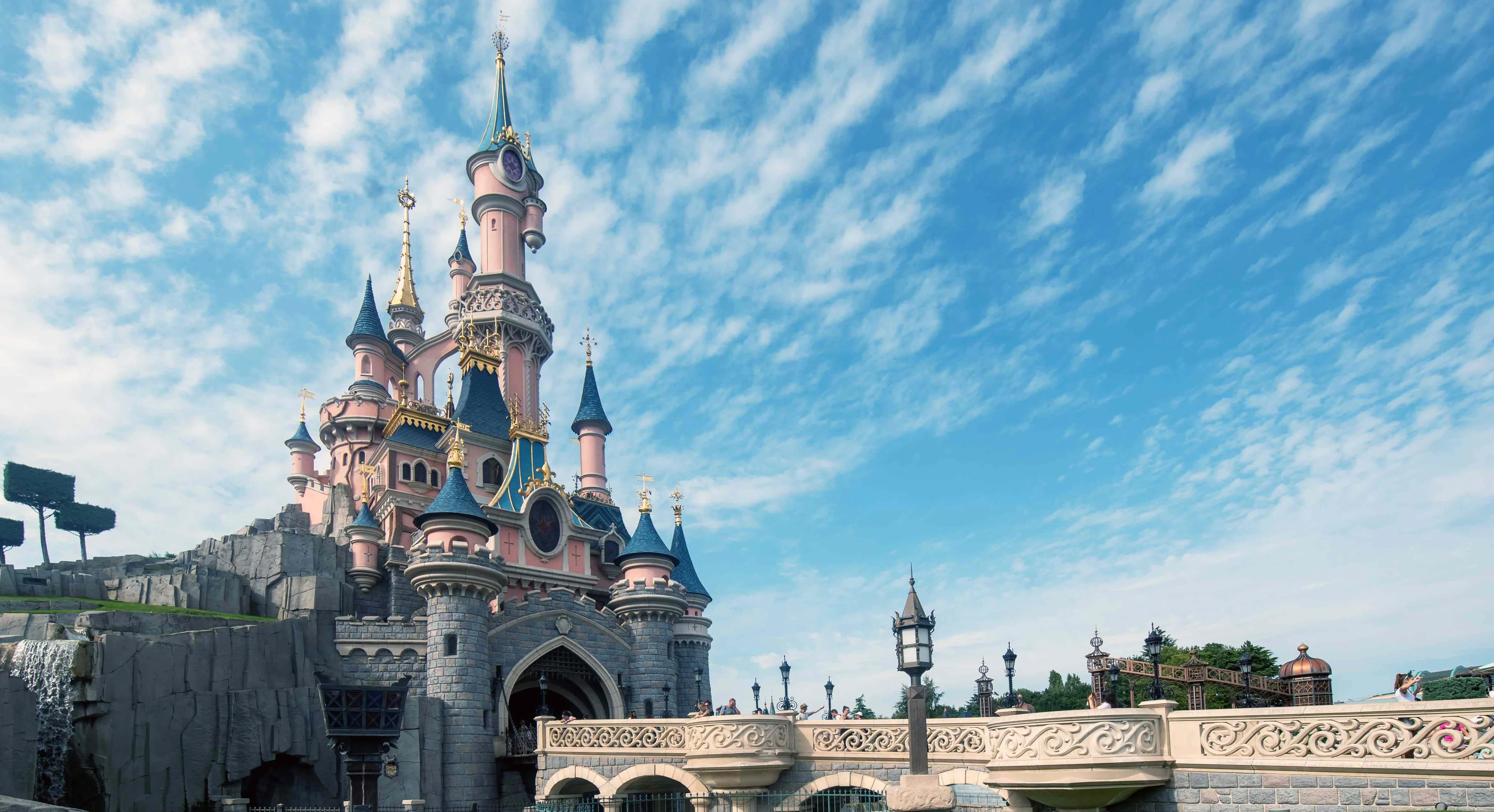 Disneyland® Paris: The Magical Kingdom Awaits
Disneyland® Paris, Europe's most popular theme park, offers a world of excitement and magic for the entire family. Disneyland® Paris actually consists of two theme parks, Disneyland Park and Walt Disney Studios Park. At both parks you will have access to countless attractions, entertainment, and endless opportunities to make memorable experiences.
Top Attractions at Disneyland® Paris
Sleeping Beauty Castle: The iconic centrepiece of the park, this fairy tale castle is a must-see for visitors of all ages.
Pirates of the Caribbean: Embark on a thrilling adventure through the world of Captain Jack Sparrow.
Big Thunder Mountain: Ride this classic roller coaster through a haunted gold-mining town.
Ratatouille: The Adventure: Dive into the culinary world of Remy in this 4D experience.
Star Wars: Hyperspace Mountain: Blast off into space in this thrilling roller coaster set in the Star Wars universe.
Planning your visit to Disneyland® Paris
To make the most out of your visit, you might want to consider the following:
Book your tickets online in advance for the best deals and to avoid long queues.
Download the Disneyland® Paris app for wait times, show schedules, and dining reservations.
Schedule your visit during off-peak times to enjoy shorter wait times and smaller crowds.
Make use of the Fastpass system to skip the lines at popular attractions.
A Campsite Holiday: Embrace the Serenity of Nature
Just a short drive from Disneyland® Paris, you can find numerous campsites that offer a tranquil retreat for your family after a day of excitement. A campsite holiday in a mobile home, a tent or caravan provides an affordable and flexible accommodation option while still being close to the magic.
Tips for your campsite holiday
Make a packing list to ensure you have all the essentials for a comfortable stay in your caravan, a glamping tent or fully equipped luxury mobile home. Plan your meals and stock up on groceries before arriving at the campsite. Bring entertainment for rainy days or downtime, such as board games or books. Research nearby attractions and activities for a variety of family fun outside of Disneyland® Paris.
A stay at a campsite near Disneyland® Paris offers a variety of activities and attractions beyond visiting the theme parks.
Here are some suggestions to make the most of your holiday at a campsite near Disneyland® Paris:
Château de Vaux-le-Vicomte – a beautiful 17th-century castle with stunning gardens, located about 50 km from Disneyland® Paris.
Parc des Félins at Lumigny Zoo, located at approximately 30 km from Disneyland® Paris, is a wildlife park dedicated to big cats and other members of the feline family.
Château de Fontainebleau is another castle worth visiting a little further away. Dating back to the 12the century it has extensive gardens and a rich history with events throughout the year.
La Vallée Village is a popular shopping destination with discounted designer brands and located near the Val d'Europe shopping centre where the Sea Life Aquarium can be found.
From your campsite near

Disneyland

® Paris

 there are plenty of outdoor activities to enjoy. Go cycling, hiking or walking in the countryside or along the shores of the Marne river or hire a boat and explore the surroundings from the water.
A holiday to France is not complete without a visit to its local's markets and enjoy the French cuisine, prepared with local and regional products. Try the local cheeses, its wine or dried meats.
The Perfect Blend of Magic and Serenity
Combining the enchantment of Disneyland® Paris with the peaceful atmosphere of a campsite holiday in a mobile home, a caravan or a glamping tent is the ultimate family adventure. With careful planning, your trip will be a magical experience that creates memories to last a lifetime
Keep in mind that the distance between the campsites and Disneyland® Paris can vary, so consider your preferred mode of transportation when choosing a campsite. It is always a good idea to make a reservation well ahead of time, especially during peak season.
Check our selection of campsite near Disneyland® Paris and book your accommodation online either with us, Camping Direct, or via the campsite itself by clicking on the 'campsite website' button. 
If you like to know before you book what other guests thought of the campsites, take a look at the reviews to help you make your choice.  And finally there are many roller coasters and childhood heroes waiting for you at other amusement parks throughout Europe, in The Netherlands, Denmark or Spain. You'll find a selection of campsites near the best amusement parks here.