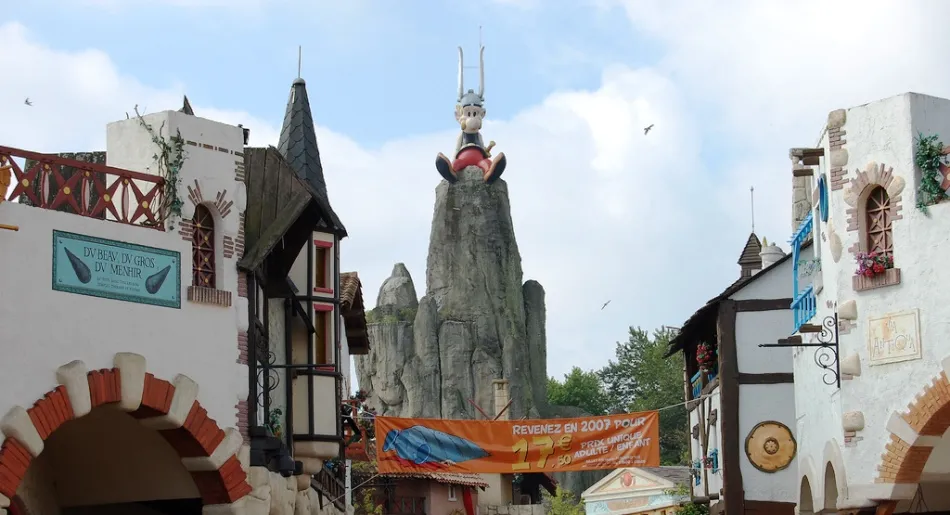 You'll find a few campsites near Parc Astérix. Among the closest one, let us mention Camping Le village Parisien in Varreddes and Camping Club le Parc de Paris in Villevaudé. The amusement park itself is devoted to the French comics created by Albert Uderzo and René Goscinny, starring clever Gallic warrior Astérix and his faithful friend Obélix. It features several atmospheres and settings as in the books themselves, so you'll have a taste of Gallic, Greek, Roman, Viking and Egyptian civilizations. In summertime, a water area enables you to refresh and cool off after a day of thrilling activity. Staying at a campsite near parc Astérix means benefiting from the location obviously and most of all. For a day of for the weekend, with your friends or family, discover Parc Astérix as never before and spend unforgettable moments. 
Choose your favourite accommodation some 30 kms from Paris and spend a thrilling time at Parc Astérix ! Whether you're a kid or an older visitor, the brave little Gallic man will certainly entertain you!
Please note
The park is closed during winter holidays unless for groups - it opens in April until November. Entrance fee is €51 for adults, €43 for children 3 to 11 - with no discount but there are plenty all year long. You can often buy them directly at your site, it will save you from queueing on the spot.
More info
4

campsite(s) available from € 35
Add promo code