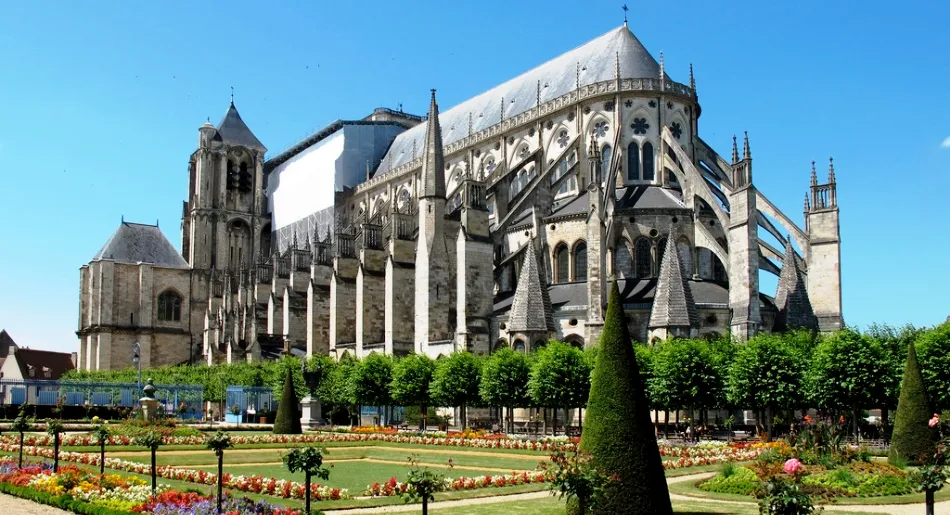 There are about 80 campsites in the Cher. Bourges, its historic capital which before the French Revolution belonged to the province of Berry, is practically the geometrical centre of France. The relatively flat department is criss-crossed by numerous rivers. To the east, the Loire river serves as a natural separation from the Nièvre, coinciding with the outline of the department.
Several campsites can be found close to the banks of the Loire river. The left bank of the river around the hilltop town of Sancerre is dotted with hills covered in vines. This is where the Sancerre appellation protects the red, white and rosé vineyards with an AOC.
Campsites in the north of the department can be found close to Aubigny-sur-Nère, the natural boundary between Berry and Sologne.
The many Berrichon trails can be explored on foot or by bike. A camping holiday in the Cher is an ideal choice to recharge your batteries with family or friends.
Must see places and things to do
During a camping holiday in the Cher department a few things well worth doing and seeing:
Saint-Etienne's cathedral in Bourges, a UNESCO World Heritage site.
The ramparts and marshes of the Yèvre and Voiselle rivers
Jacques Coeur's palace
The music festival: the Printemps de Bourges
The Beauval Zoo
The wines of Sancerre
Goat's cheese from the Berry region with a PDO such as Crottin de Chavignol
Take a look at the campsites in the Cher department here at Camping Direct. Read the reviews left by other campers and take a look at the information pages of the campsite. You can also visit the campsite's own page. Book online with us or with the campsite direct and start looking forward to a well-deserved holiday in the Cher department in France. 
More info
What type of accommodation?
Cher :

3

campsite(s) available Several factors can affect the classification of a campsite. More info
More camping destinations