from €101.50 per week
Camping La Vignasse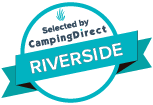 Campsite '+'
Entertainment organised
Wifi
Fishing
Canoe-kayaking
Multi-sports field
A campsite for nature lovers in Southern Ardèche... Set at the confines of the Gorges du Chassezac, the campsite of La Vignasse, and its private beach offers a warm welcome in the heart of a privileged natural site. 
 Whether you choose to sunbathe, walk the wild trails of the Païolive Woods, or go for adrenaline-pumping activities such as rock climbing, mountain biking or canyoning, this small slice of paradise offers all types of outdoor activities and sports. Whatever your preferences, you can be certain to enjoy a superb holiday...
Services : Camping La Vignasse
Contact
Terres du Moulin
07460
Casteljau
France
Other camping destinations
Select 2 dates to search availabilities for the accommodation
Hébergement(s) non disponibles sur vos dates
Customers reviews
Olaf

Family with child(ren)

Chalet Païolive

From 25/07/2020 to 08/08/2020

General review

Great quite campsite in great environment. Kids helped out with keeping the ponds clean and loved it.

Nothing

Accommodation review Chalet Païolive

Size and comfort great. Minor repairs were picked up without even having to ask.

No

Joost de Laat

Family with teenager(s)

Package: 2 people: Pitch + car + shower

From 22/07/2019 to 04/08/2019

General review

verynice surroundings

Accommodation review Package: 2 people: Pitch + car + shower

big places, enough shadow, clean, friendly guests, friendly welcome. The big frigo, you van hire was very welcome.

Lydia - Amsterdam

Family with child(ren)

Cottage Chassezac

From 20/07/2019 to 03/08/2019

General review

Lovely camping in very nice area! Lots of trees, enough shade. Kids can't get enough of playing in the river.

None

Accommodation review Cottage Chassezac

Clean, brand new cottage.

Better wine glasses!
Read more reviews on