Discover Costa Brava from a campsite with Marion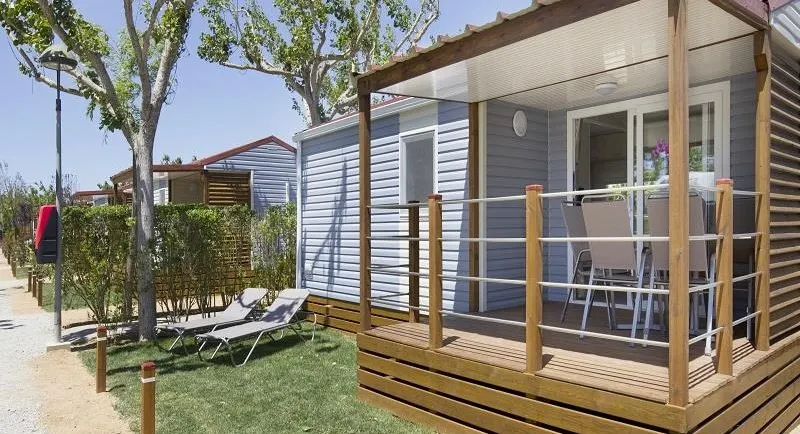 Costa Brava's sun waits you!
Costa Brava is just the perfect place for a camping break. The Mediterranean sea's proximity enables to refresh when the temperature feels a little too high but it is also the chance to practice many water activities! 

During my holiday in a campsite at Costa Brava, I had the chance to spend a whole week at camping Amfora. It is a 4-star site located less thant 2 hours from Barcelona, with plenty of activities, services and amenities: supermarket, restaurant, sports, wellness... The absolute best though is the direct access to the sea. You can really experience and appreciate the several different atmospheres of the day: in the morning, with mild temperatures, you'll get a fantastic view over Albères massif. At noon, just go grab a lunch at the snack-bar and eat right on spot. After the sun reached its peak in the afternoon, I had the chance to practice kitesurf... An absolute highlight during your holiday break with friends on Costa Brava! And if we ever go camping on Costa Brava ever again, we'll go on a cruise!
On the plus side also : camping Amfora's team gave us some good advice on what to visit in the area at the site's information office. We went for a day out at Aiguamolls nature park, only 10 minutes from the campsite. My favourite place in the area though is the town of Cadaquès, located at a 45-minute drive from camping Amfora. Cadaquès is all picturesque anrrow streets and turquoise-blue sea water!
My tip: 
Many cycle tracks are available near camping Amfora. We were lucky enough to have our own bicycles and could make the most of it. But if you don't have one or couldn't bring your own, just know that camping Amfora has a partnership with a rental shop just across the street! What's better during your camping holiays than exploring the area under the warm Mediterranean sun?
More info
What type of accommodation?
No result for your search No results 05/08/2017 - 12/08/2017
How flexible are you? Pick other dates
27

campsite(s) available Several factors can affect the classification of a campsite. More info