Campsites Rugby World Cup 2023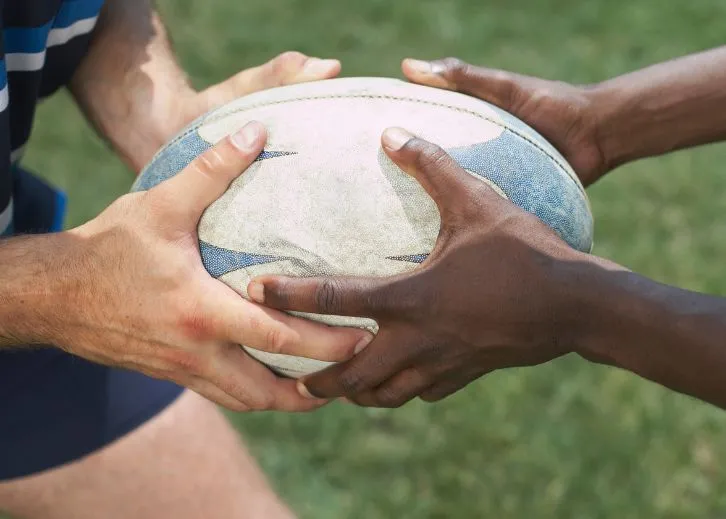 How about camping during the 2023 Rugby World Cup in France? The Rugby Union World Cup is an event not to be missed!
Off to the Rugby Union World Cup 2023 in France!
As the most important international competition in the sport of rugby, held every four years, the Rugby Union World Cup is an event for all sports enthusiasts. Twenty men's national teams from rugby-loving countries such as New Zealand, South Africa, Australia, England, France, Wales, Scotland, Argentina, Portugal, to name a few, take part in the championship. Do you already have plans for September? Then be part of it too!
The stadiums in France are preparing to welcome spectators from all over the world, rugby fans who will be cheering on their teams. If you too would like to be part of this great celebration that will take place in 9 cities in France from 8 September to 28 October 2023, don't waste any time and book now a ticket for the match and a campsite near the Rugby World Cup 2023. Immerse yourself in a unique adventure where the emotion of the sport merges with the charm of camping. The 2023 Rugby World Cup awaits you with excitement, between emotions on the pitch and relaxation in nature!
France, the host of this year's 2023 Rugby Union World Cup, is known for its diverse and welcoming campsites, which offer an exciting alternative to the typical hotel stay. Camping during the World Cup offers numerous benefits - from immersion in nature to cosy get-togethers over a beer or a glass of wine after an exciting match. This way, fans can enjoy not only the excitement of the game, but also the beautiful French countryside and French savoir vivre.
Camping: the ideal starting point to experience the 2023 Rugby World Cup matches
The link between French campsites and the Rugby World Cup is easy to make - both offer experiences you don't want to miss. Most campsites offer first-class facilities, including pools, water parks and restaurants. There is a wide range of activities on offer, from hiking and canoeing to enjoying the beautiful panorama. Choosing a campsite for accommodation is not only about proximity to the venues, but also about creating unforgettable memories.
Imagine a place where you can experience the vibrant atmosphere of the 2023 Rugby World Cup, a friendly environment where comfort and simplicity come together for a memorable stay. If that's what you're looking for, a campsite is just what you need and the ideal base from which to experience the Rugby World Cup matches. Here you can feel the energy of the sport first hand, meet other rugby enthusiasts and at the same time enjoy moments of relaxation, whether in the campsite pool or just lying under a starry sky. But how do you choose the right campsite? Thanks to Camping Direct's selection and customer reviews, you can choose the campsite that suits your needs and desires.
Focus on the different host cities of the 2023 Rugby World Cup
The 2023 Rugby World Cup will take you to fascinating cities: Nantes, Bordeaux, Lille, Lyon, Marseille, Nice, Paris, Saint-Étienne, Toulouse. Each city has its own history, its own unique charm to discover. From the stunning architecture of Paris to the sun-drenched beaches of Nice, each city hosting the Games has its own charm. The vibrant culture of Marseille, the culinary delights of Lyon or the famous vineyards of Bordeaux - the venues are a unique mix, with places just waiting to be discovered. Imagine returning to a quiet campsite after an intense match, close to a vibrant city, yet in a protected space where you can relax and recharge your batteries. It's not just about watching the games, but a comprehensive experience that combines sport, culture and relaxation.
Now it's up to you to make your choice: Which city, which match, which campsite will you choose for your Rugby World Cup 2023? The answer is in your hands, a simple click and the game can begin!
Camping and Rugby
Camping while enjoying the spirit of Rugby World Cup 2023 in France is a rare and exciting opportunity indeed. Think about it - wouldn't a sunrise in the picturesque French countryside be a perfect start to your match day? Start planning now and take this opportunity to combine the thrill of sport with the tranquillity of nature.
"Book" may sound too trite, but why not "secure your unique camping experience for the 2023 Rugby World Cup in France"? After all, it's more than just an event, it's an experience of a lifetime! Find a campsite near a venue or several campsites at different Rugby Union World Cup 2023 in France venues now on Camping Direct!
Where to stay during the pool stage?
Where to stay during the quarter-finals?
Where to stay during the semi-finals and final?